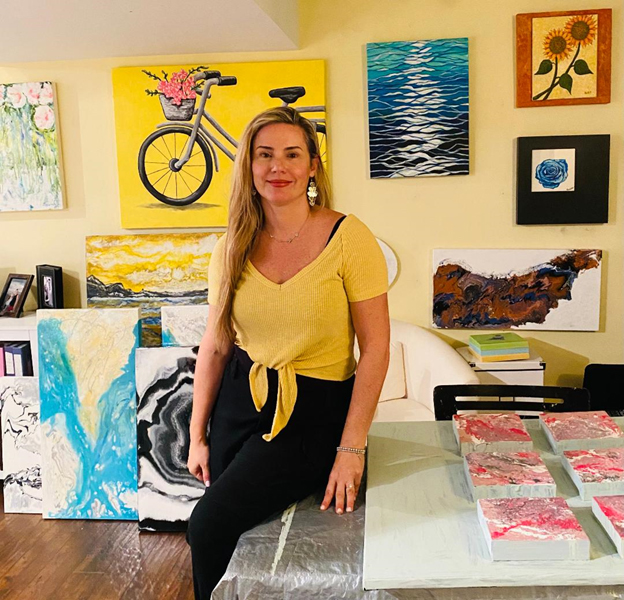 Priscila Asencio discovered her love
for art in her home country of Brazil. From a young age, Priscila started making sculptures with clay. She studied and trained in various forms of art in Sao Paulo, Barcelona, Paris and Toronto.

Priscila has worked with most of the art mediums that one can imagine including acrylic paint, oil paint, soap stone, alcohol ink, watercolor, pastels, resin, encaustic and wood.

Stemming from her love for art, Priscila's main focus now is to help people decorate their homes and/or spaces with art pieces that are meaningful to them and that combine perfectly with their décor.